The notion offashion is changing; creating an individual style is becoming more thanfollowing fashion. Wardrobes are an expression of personal style and preferencesthat grows over time. Unique combinations reflect an individual's personalityand values. Personal style involves mixing vintage finds or second-handdesigner pieces with modern references, which not only slows down consumptionbut also adds a touch of nostalgia and personal expression. Combining theseelements allows an outfit to express a mix of references; a wardrobe becomes ajourney through time.
By combiningdifferent pieces of clothing, such as skirts with pants or mixing feminine andmasculine elements, and playing with heavy and lightweight materials, outfitsbecome more complex and intriguing. Layering not only adds warmth and texture,but also makes outfits versatile enough to wear all year round. Blurring thedefinitions of the different categories represents social change by challengingtraditional norms and breaking down stereotypical barriers.
AI-generatedimages combine references in unconventional ways, resulting in apparentlyrandom combinations. This randomness offers fresh perspectives and expand ouraesthetic horizons, leading to new discoveries. By breaking free fromstereotypical norms of dressing and experimenting with unexpected combinations,we can introduce more creativity and diversity in our choices. Creatingsomething truly novel often involves playing with and building upon historicalinfluences, using them as a foundation to create something exciting and unique.
The future ofmaking
We show you young or headstrong designersalready on track to sustainability and setting the example for prominentindustry leaders.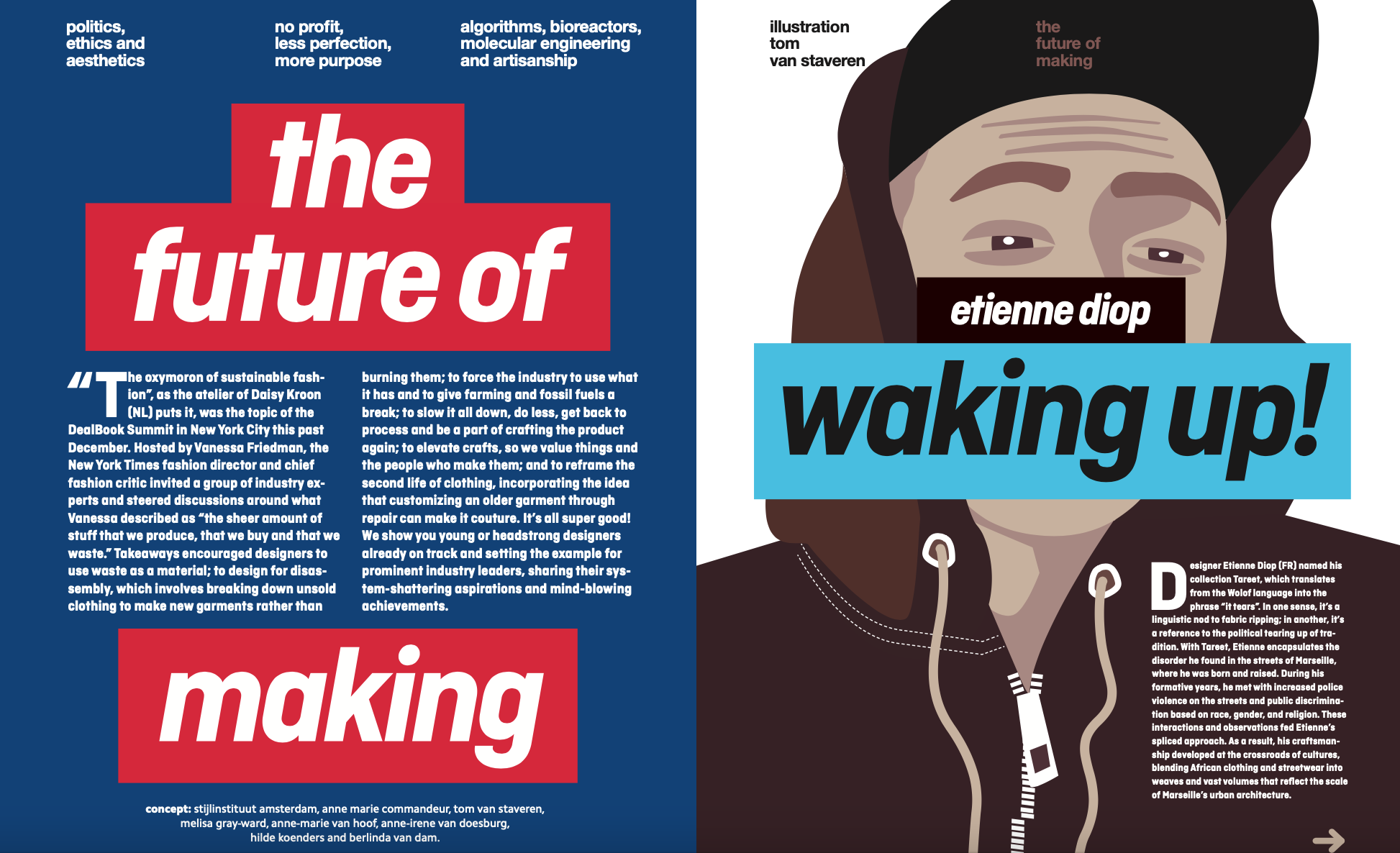 The future ofbrand directions – entering the AI space
AIDEA explores the rise of AI-generatedimages, their benefits, their drawbacks, the impact they may have on the artworld and the creators' personal creative process.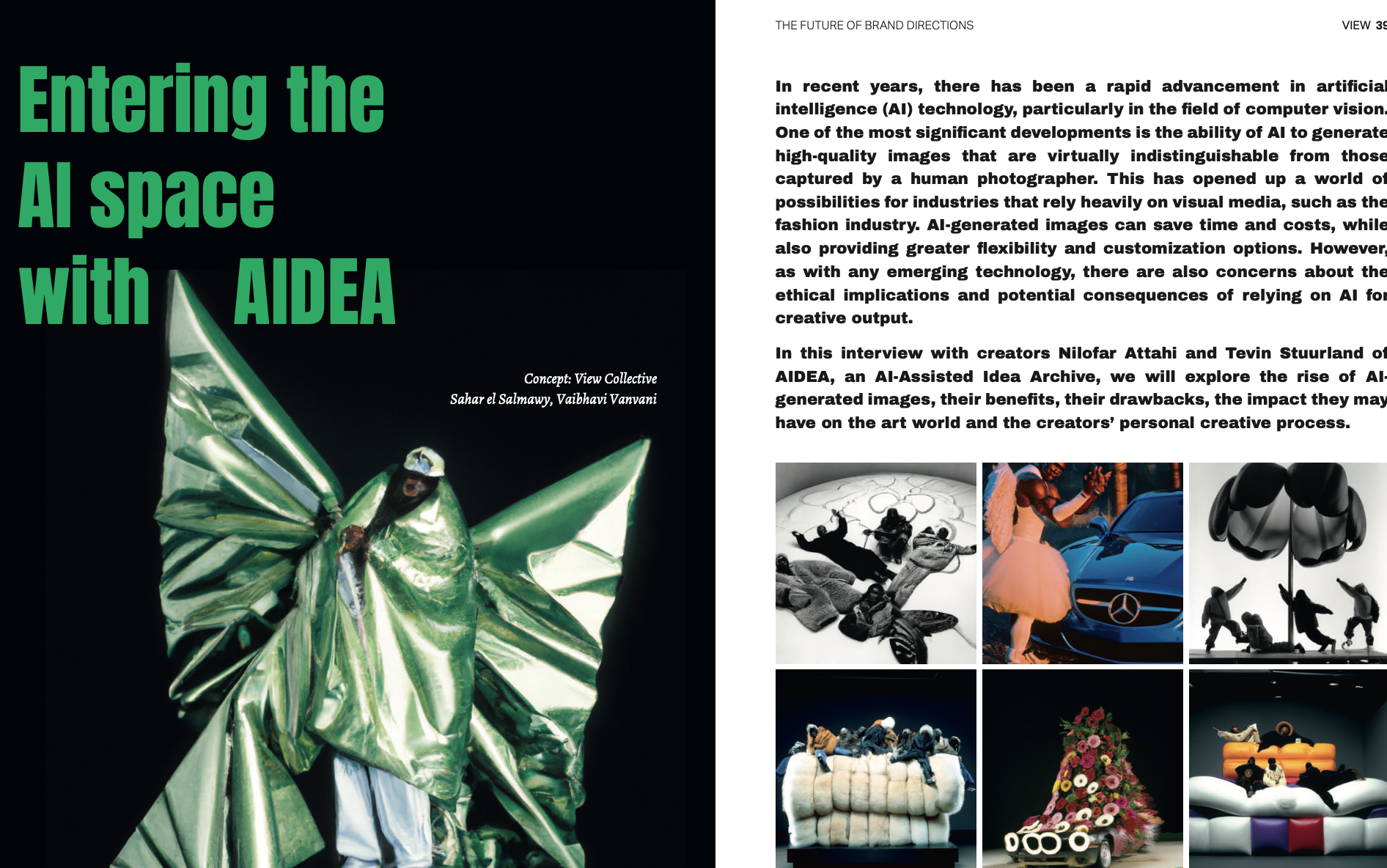 The new mindset– feeling myself
How we feel or how something makes us feelis what matters most. What we buy and wear depends on our mood and not justtrends.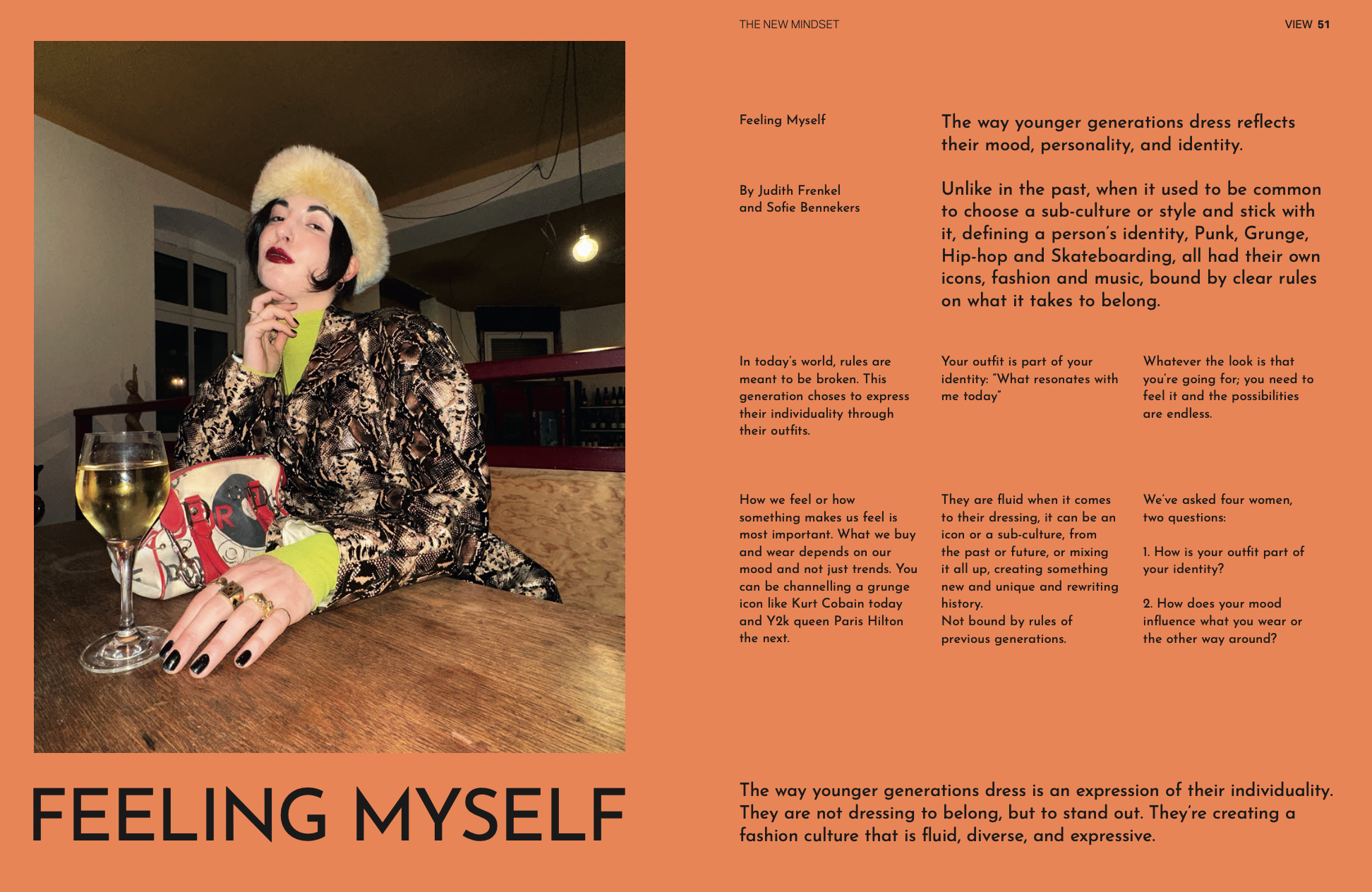 Menswearmessages from the A/W 23/24 shows
There are two distinct directions emergingin menswear: firstly, a singular vision, meticulously planned, the second moreorganic and evolving along the way.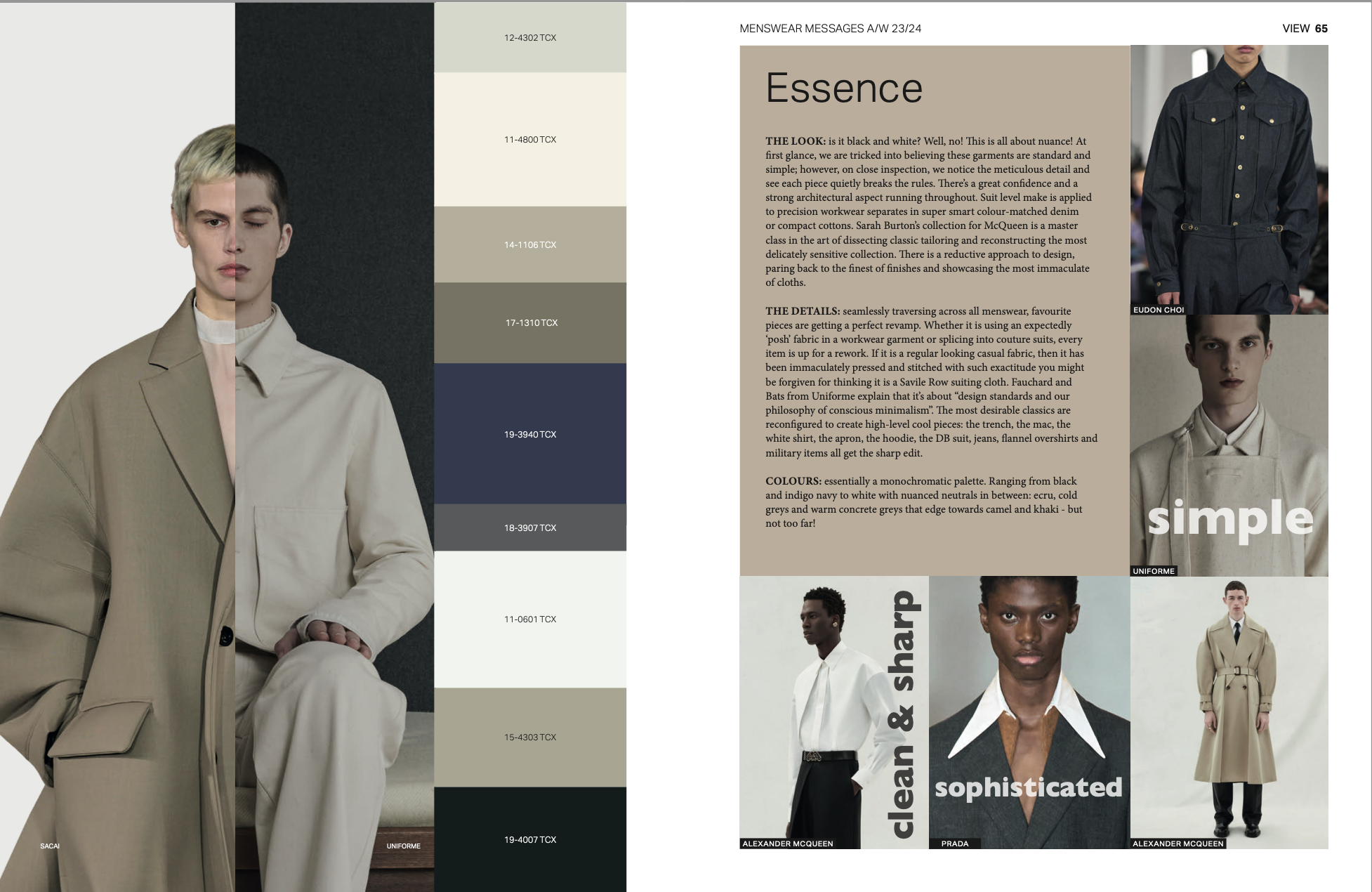 Womenswearmessages at the A/W 23/24 shows
The overarching solution that filteredthrough this season was one of pressing the reset button: starting withfundamentals and considering real clothes.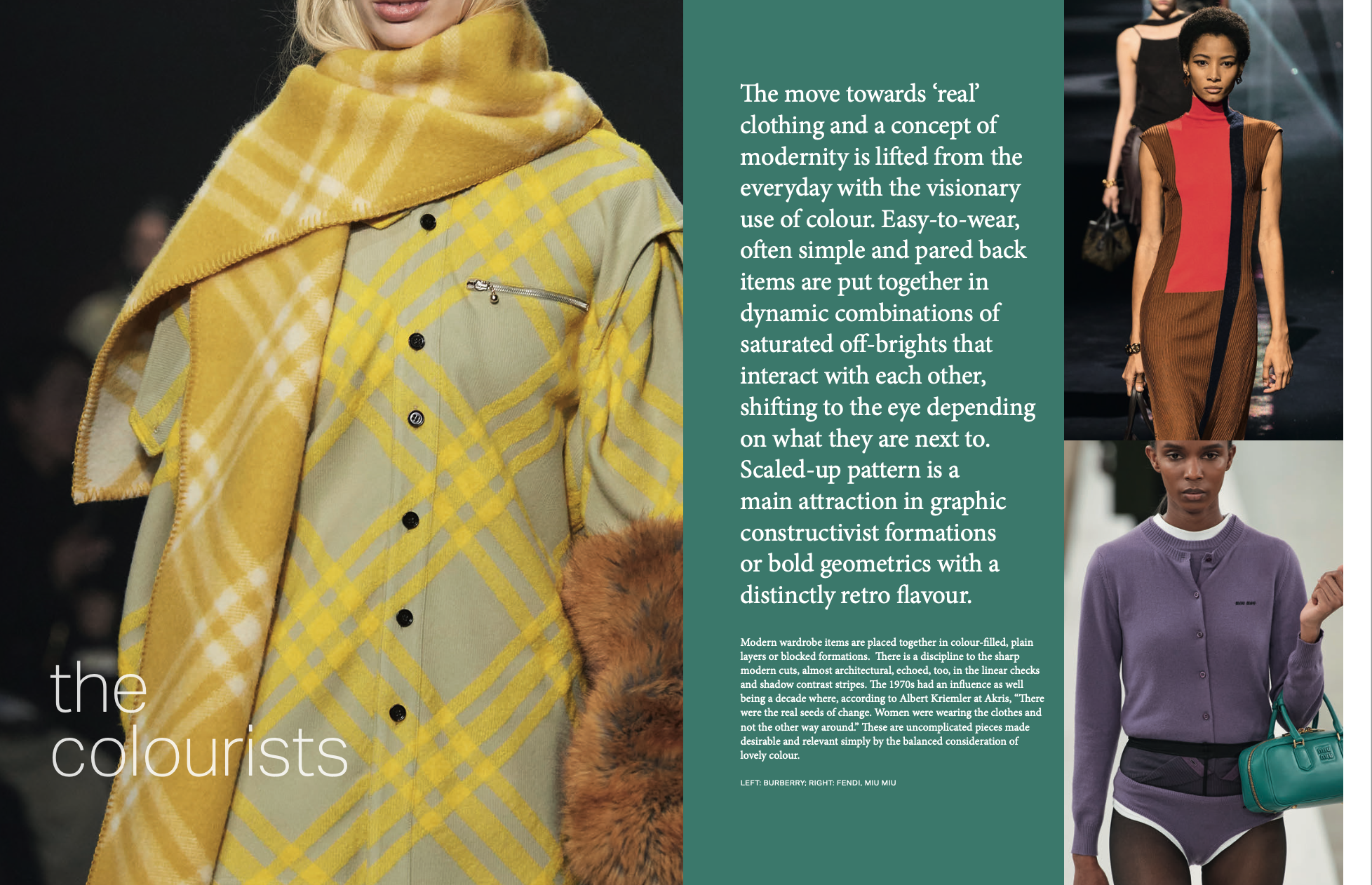 Womenswearpreview
We show you young or headstrong designersalready on track to sustainability and setting the example for prominentindustry leaders.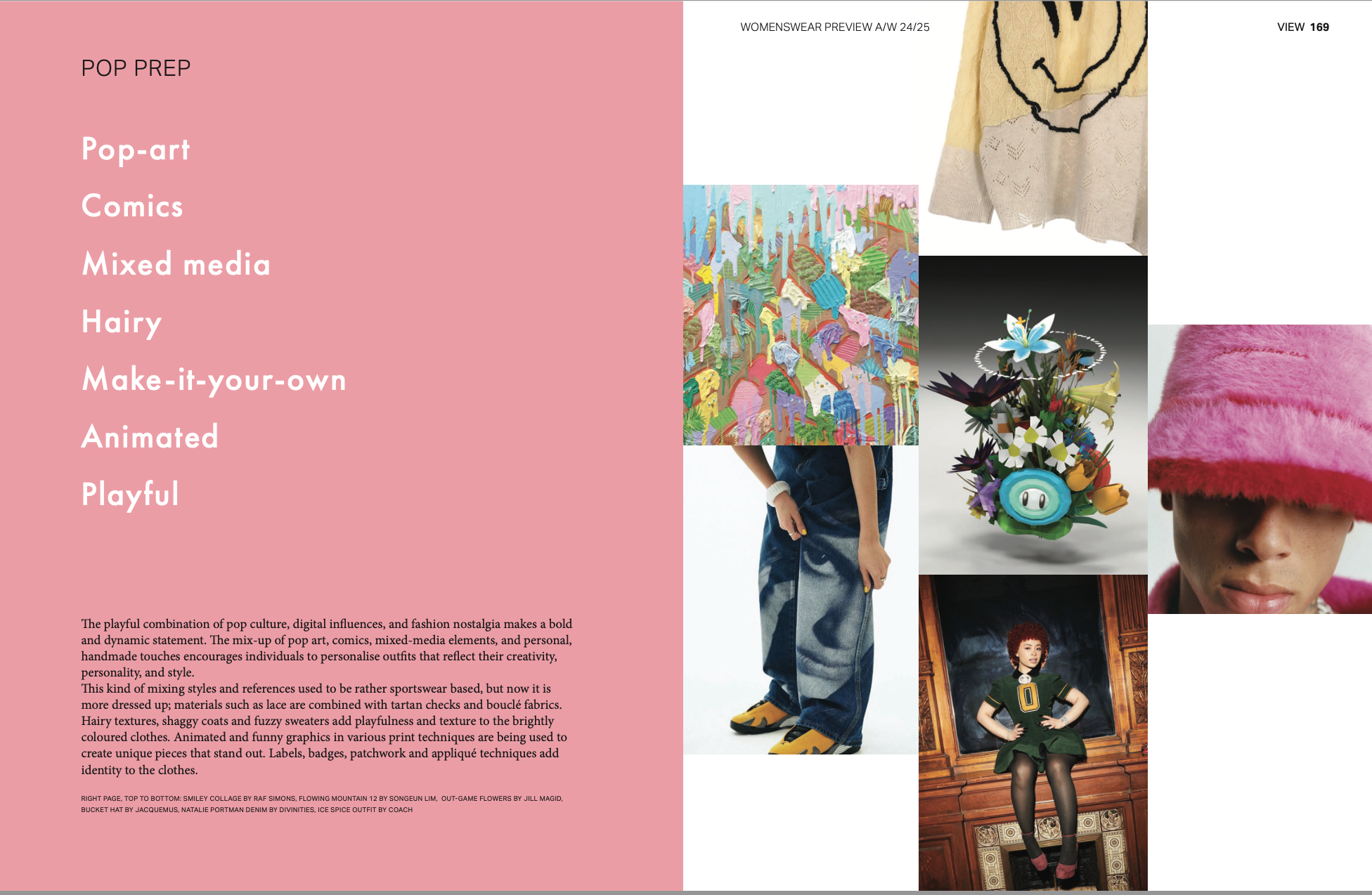 Menswearpreview
Balanced sobriety and considered reductionversus personal expression and dazzling fantasy.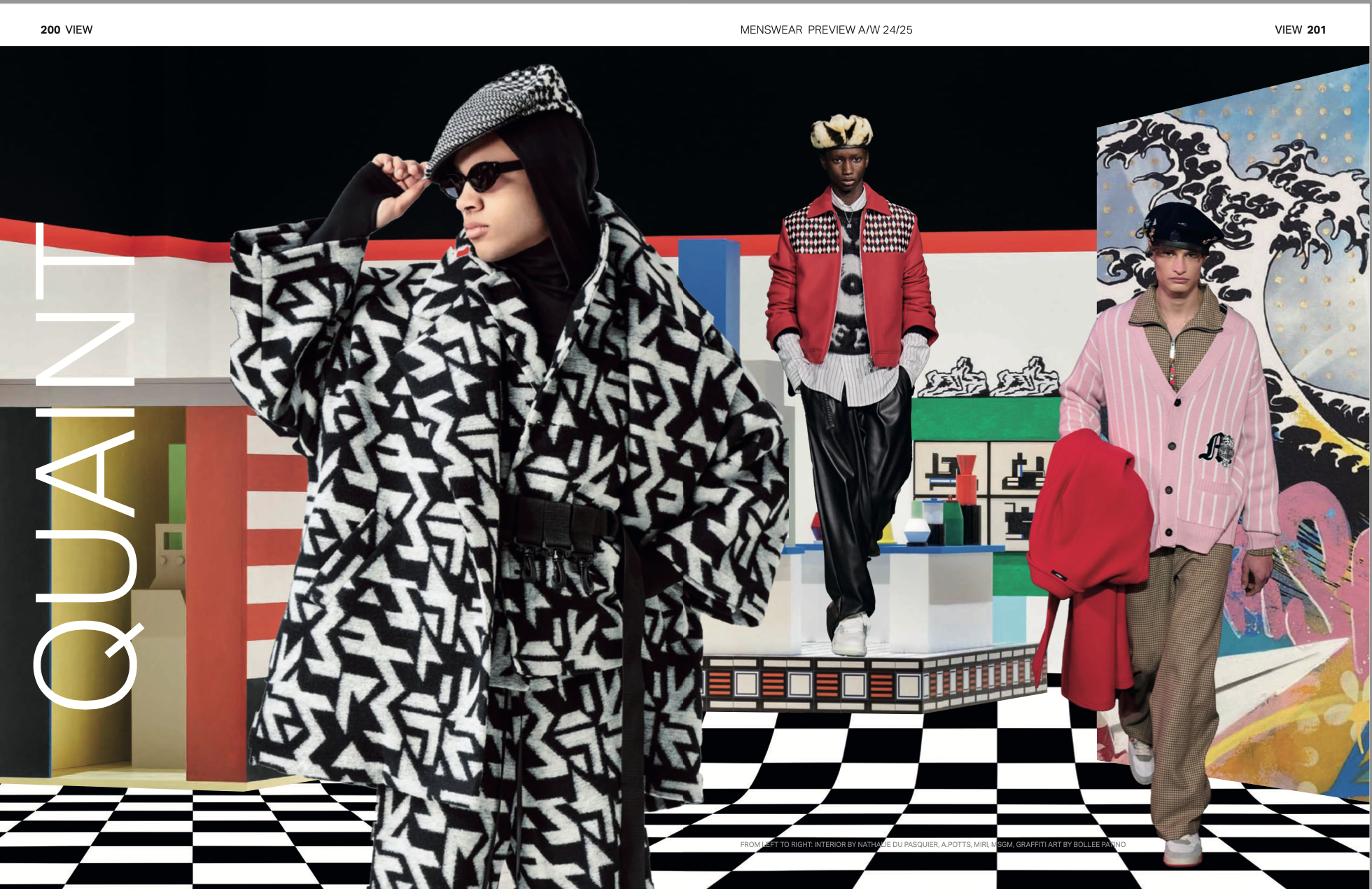 Knitwearpreview
The new winter knitwear is the supplecomplement to many of the season's sharper shaped trends.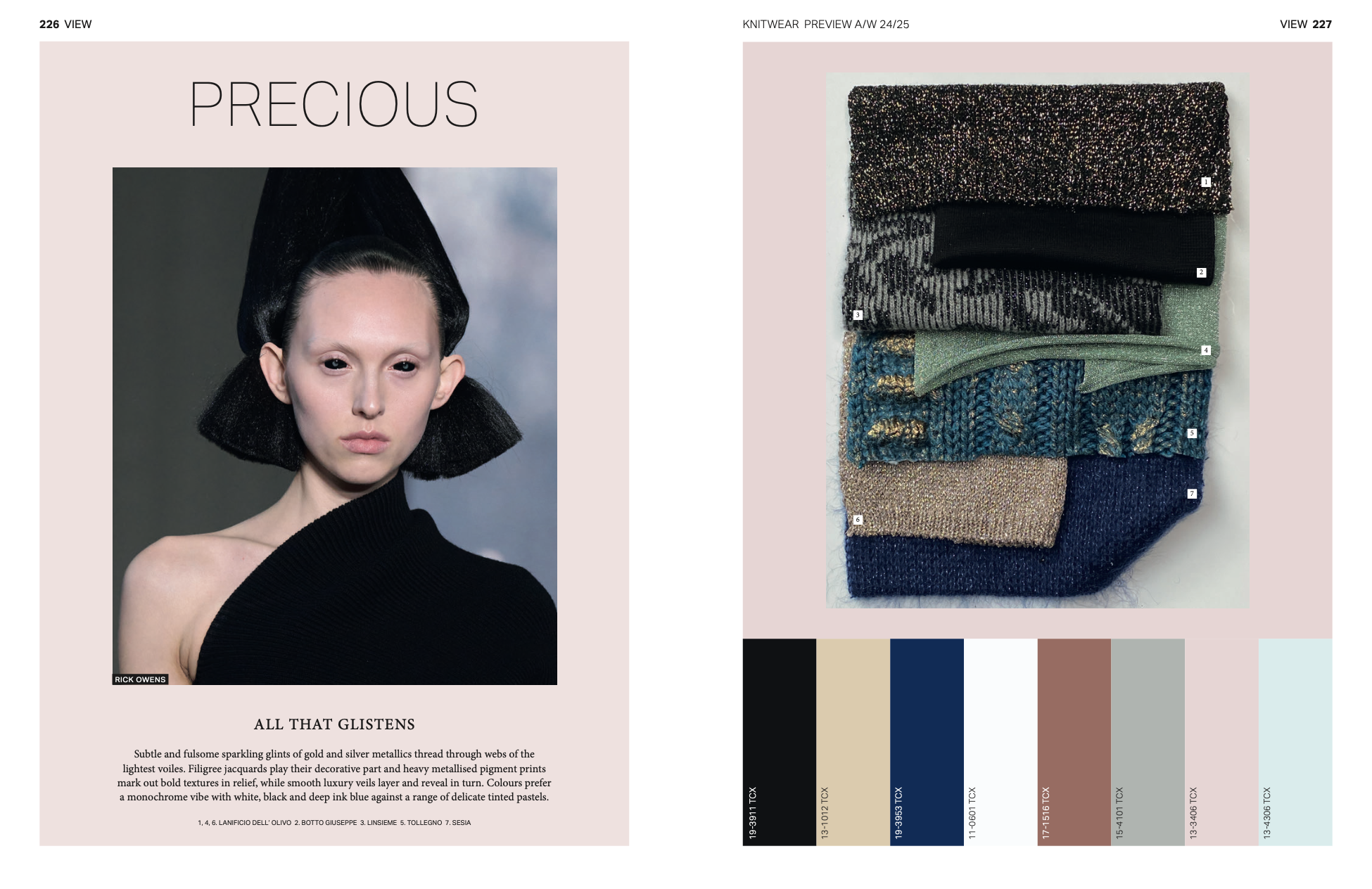 The new VIEW combining the best of Textile View and View2 to give you a complete picture of what is going on in the changing world of fashion.
Forecasting with ethical product solution by experts from across the industry appealing to a wide audience that covers brand strategists, designers, manufacturers, retailers and many others…
Beautifully delivered, practical and inspirational information to help manufacturers and retailers design, make and sell products that the market really wants.
Researching and connecting systems by which to deliver fashion concepts in a responsible and ecological way
Converting the new-consumer focus on re-worked, upcycled, re-worn and sustainable making into up-to-date, desirable product
Actioning and delivering ideas in a genderless, seasonless and trans-generational manner
A dynamic, younger approach to lifestyle and marketing combined with the experienced gained in over 30 years of publishing
Not just design direction but product solutions
ATHLEISURE, CASUALWEAR AND CONTEMPORARY MEN'S AND WOMENSWEAR HIGHLIGHTS
Professional reports on the latest developments in fibres and fabrics that will influence tomorrow
Carefully analysed catwalk reports highlighting future design messages
Concepts and sources on which to build your season
The inspiration behind and the reason why we choose what we do
VIEW's internationally coordinated colour themes
Comprehensive overviews of the new collections by important manufacturers in the fields of yarns fabrics,accessories, buttons and trimmings
Key silhouettes illustrations with detailed descriptions.
Men's and women's knitwear
Men's suitings, jacketings and shirtings
Focus points and in-depth information for the casual, athleisure, sports and denim businesses
A taste of what's to come
Evolutions in consumer lifestyle that will be tomorrow's world


View 141 | S/S 2024