The future of making
Amongst many other topics, wecover plastic – beauty and the beast; the revival of storytelling in textilecrafts; and design for disassemble or deconstruction.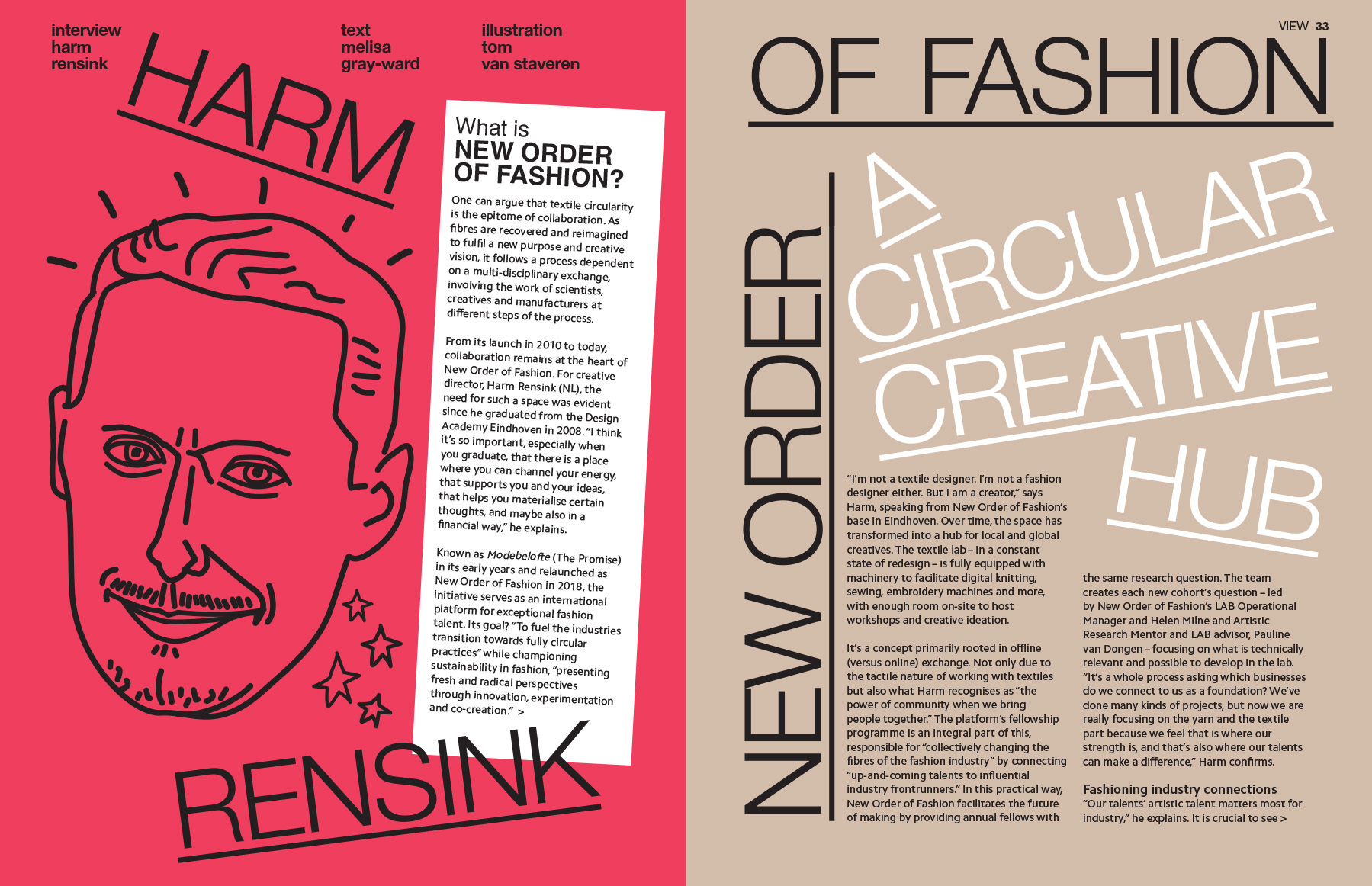 The future of fashion strategy
A new era in which we gain a newunderstanding of luxury, continue to break down long-standing barriers to thevirtual, and women's greater roles within the fashion industry.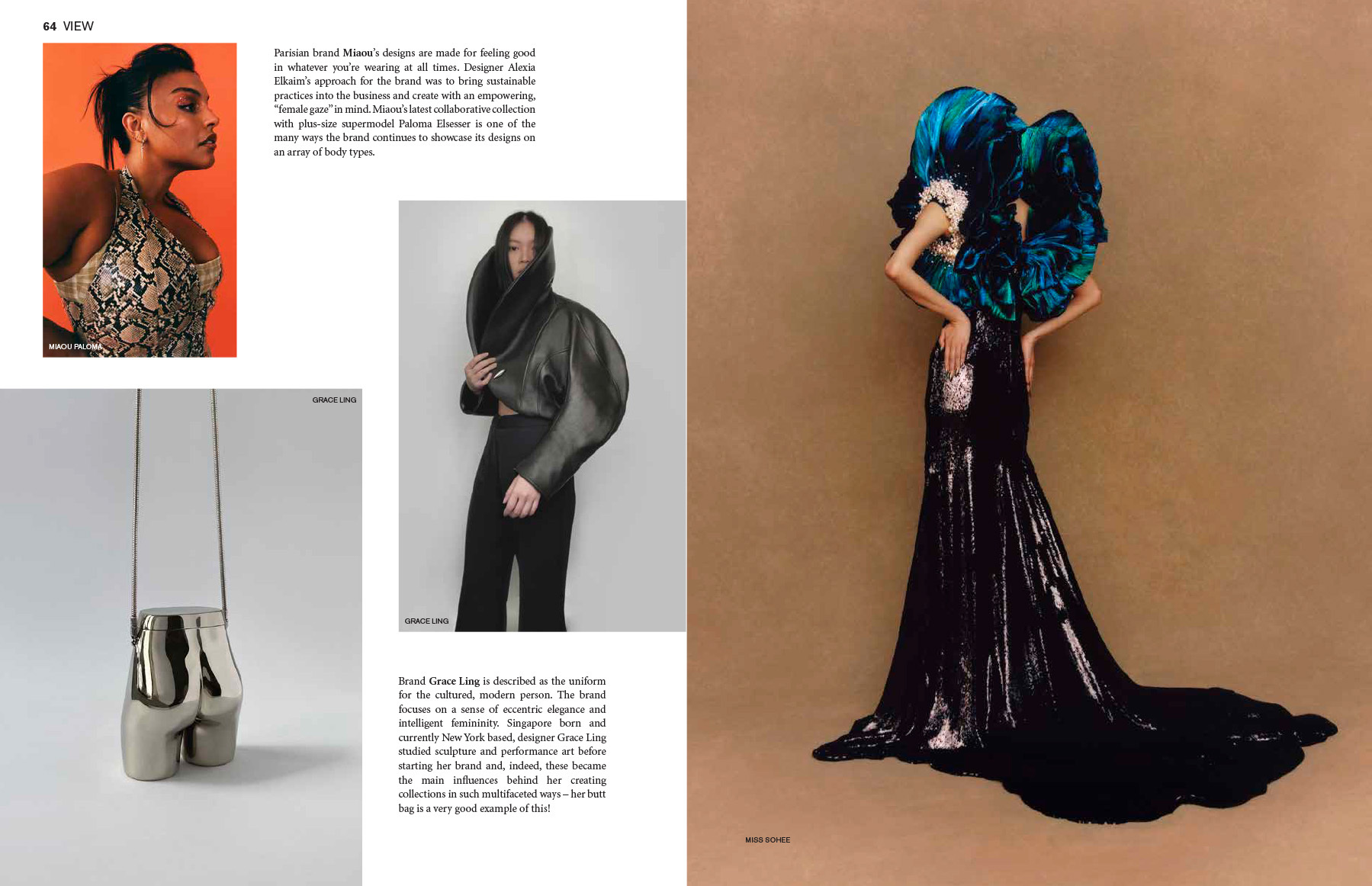 The future of design
The influence of tech wear withinthe fashion industry is growing each year. The demand for future proof clothesthat provide both utility and comfort is becoming a given.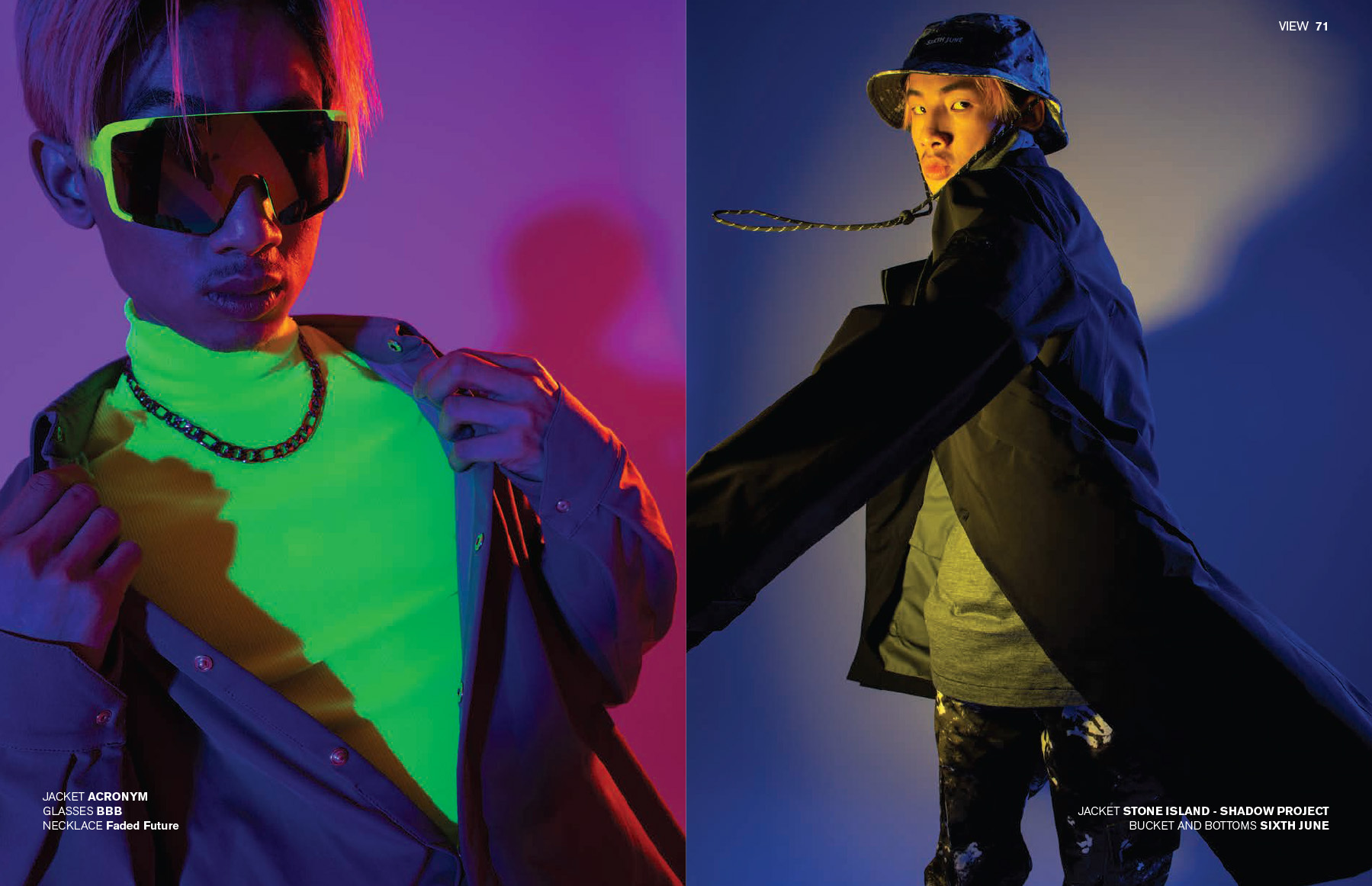 Womenswear styling, fabrics, knits, and accessories
A potpourri of concepts, feelingsand colours. We start with full on extravagance and an explosive expression ofmaximalism, move on to dialogue with nature, experience the future of digital,work to improve our carbon footprint and finally rejuvenate in the quietesthours of the night.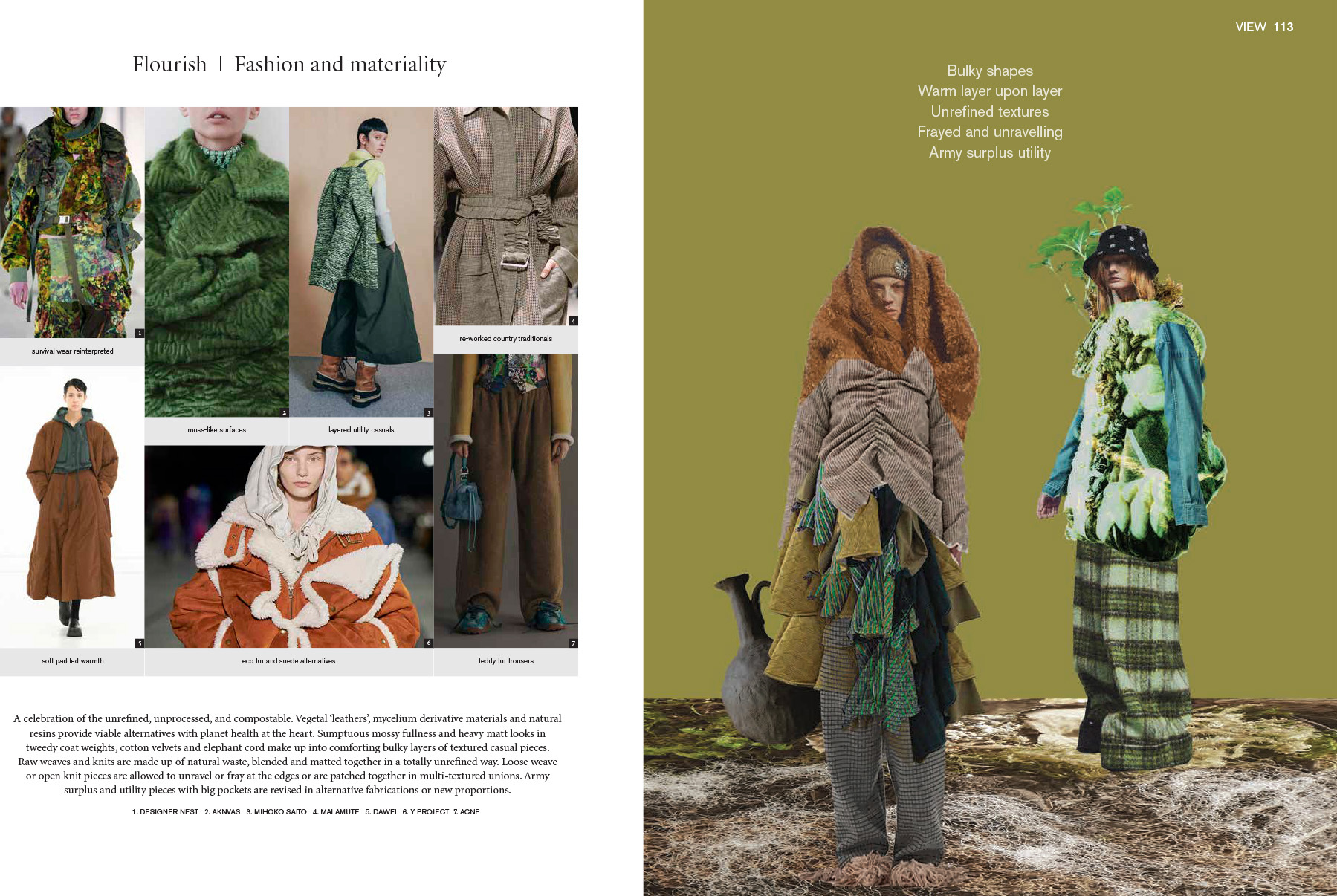 Menswear styling, colours, suitings, knits and shirtings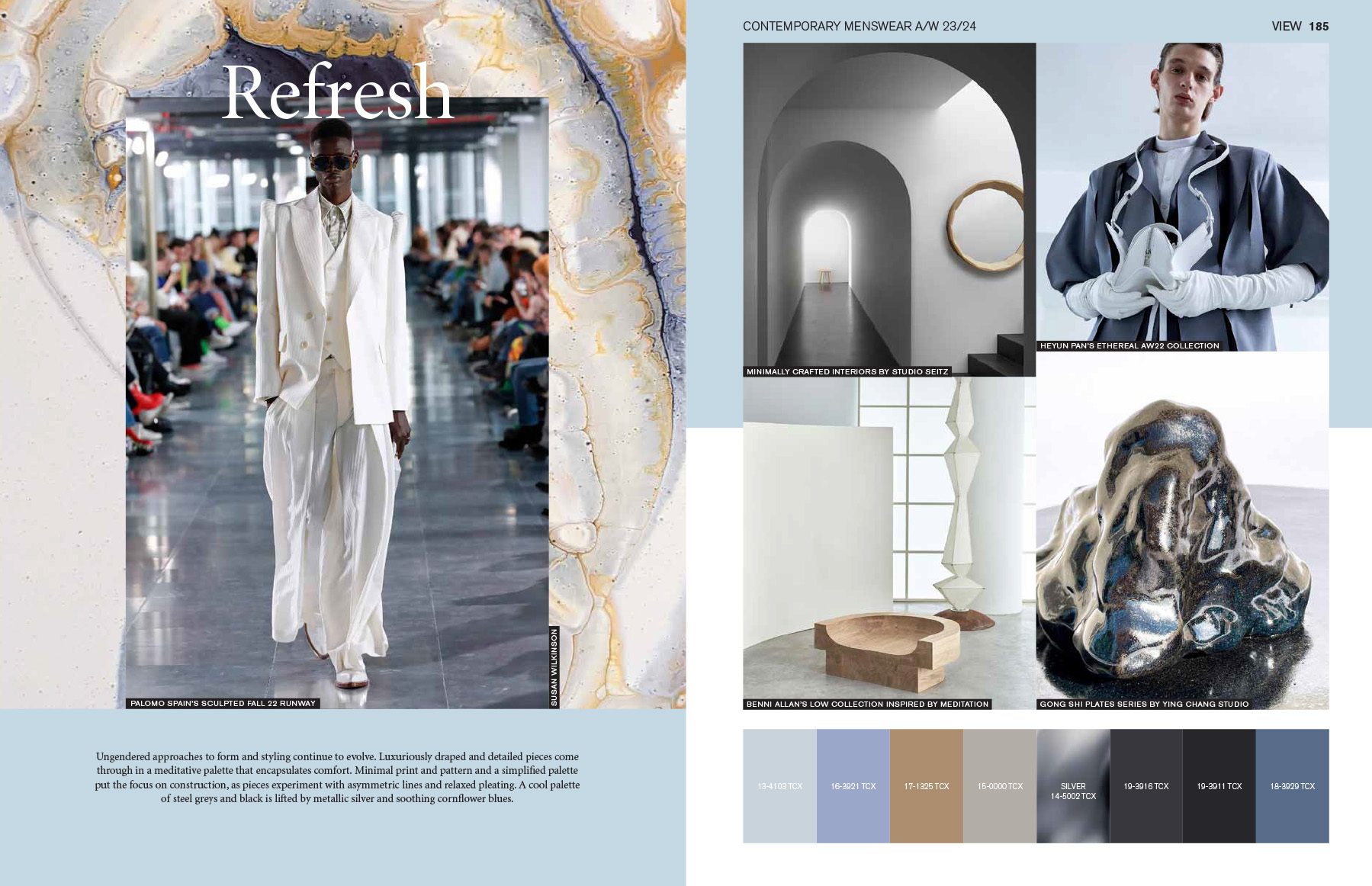 Casual, athleisure and denim concepts, fabrics, and accessories
The season captures a blend ofnature and technology, and the evolution of experimental design built onescapist desires. Fun and playful aesthetics bring a sense of joy to design,embracing childlike nostalgia and championing unrestricted design. Even darkerapocalyptic-cast themes showcase this feeling through sculpted designs thattreat the body as a canvas.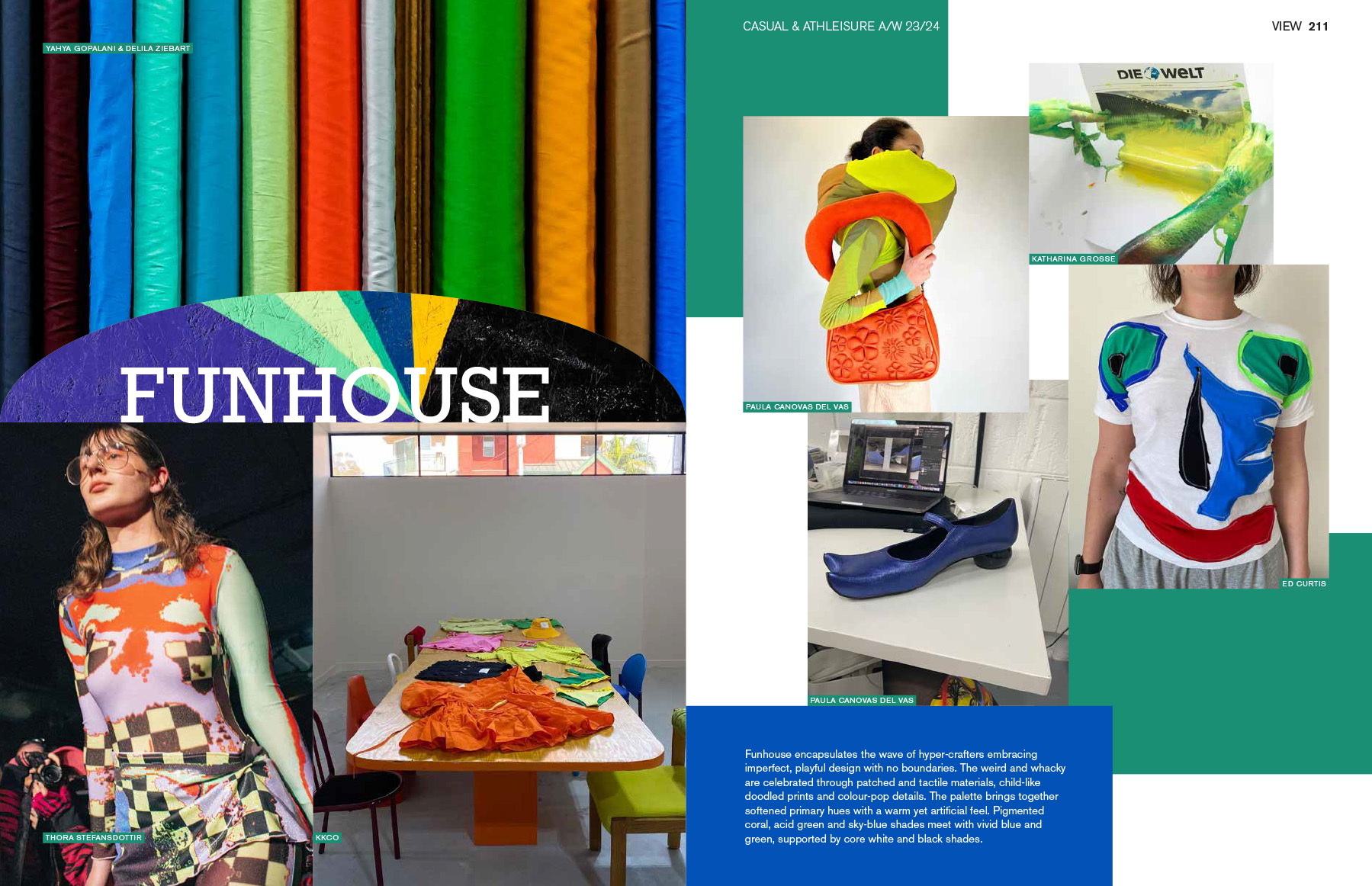 Other than Human
We are catapulted from ahuman-focused narrative towards a pioneering, holistic one where humans andother-than-humans are finally seen as one, bonded and interlinked.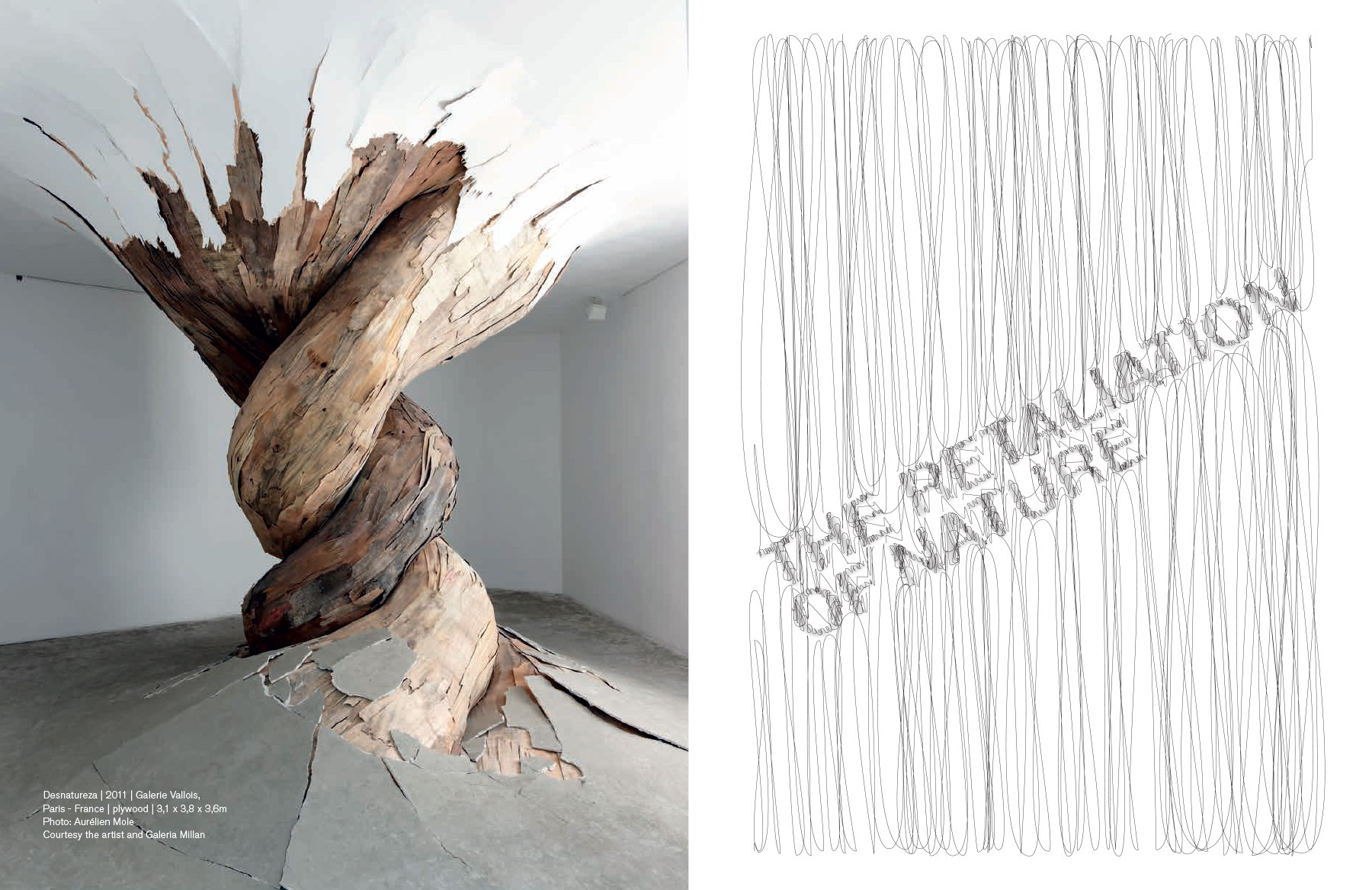 時尚和紡織品領域的設計和生活方式
新的 VIEW 結合了 Textile View 和 View2 的優點,讓您全面了解不斷變化的時尚領域中正在發生的事情。

來自時尚和紡織界行業的專家通過符合道德的產品解決方案進行預測,吸引了包括品牌企劃、設計師、製造商、零售商和許多相關行業的廣泛受眾……
提供精美、實用且鼓舞人心的信息,幫助製造商和零售商設計、製造和銷售市場真正需要的產品。
研究並連接行業體系,以負責任的生態方式傳遞時尚概念
將新消費者對重新加工、升級再造、重新磨損和可持續製造的關注轉變為最新的、理想的產品
以無性別、無季節和跨世代的方式行動和傳達想法
結合了30多年出版所獲得的經驗提供一種充滿活力、更年輕的生活方式和營銷方法
不僅僅是設計方向,還有產品解決方案
運動休閒、休閒裝和當代男女時裝亮點
提供關於影響未來的纖維織物最新發展的專業報告
針對時裝秀作詳細的分析報告以了解未來的設計信息
構建季節的概念和資源
靈感來源和創意構因
VIEW的國際協調色彩主題
紗線面料、配件、鈕扣和飾邊領域重要製造商的新系列綜合概覽
帶有詳細描述的關鍵輪廓和模型草圖
男裝和女裝針織品
男仕西裝、夾克和襯衫
休閒、運動休閒、運動和牛仔素材業務的重點和深入信息
未來即將發生的事
未來四個季節的趨勢預測,涉及男女服裝以及年輕時尚的色彩,材料,設計和款式,包括街頭和零售分析報告,有關商品的銷售情形以及分析消費者行為及其對紡織品和時尚趨勢的影響。

-專業報導時尚新聞,材料,顏色,樣式,紡織品印花,設計場景和生活方式
國際知品紗線,織物,配件,鈕扣和飾品領域的製造商對新系列產品的全面概述