VOLATILE TIMES
The critical question around the wasteful and damaging impact of our industry continues to be wrestled with from many angles, from a slowing down of making and consuming through to sharing and reusing in increasingly inventive ways. Is it time for loud and radical changes and big movements or does this instability prompt us to look back, stay local and much closer to product? The question of casting our votes for either the metaverse or for reality has never been more feverishly debated. We see new digital frontiers being explored with far-reaching perspectives, where experiments and the embracing of the uncontrolled, open the way to radically new ideas. Taking sides in anything, as we know, leads only to a closing down of vision, protecting positions and turning away from possibilities. In this menswear season, we are most encouraged and excited by a collaborative spirit and genuine dialogue that is taking place and believe that meaningful and far-reaching shifts will occur when all perspectives are examined in detail and the conversations continue to bounce to and fro in that lively dynamic. 
CONTENTS
Cover: creative direction and photography: Wayta Monzón
styling, lay out and text: Natasja Smit ; hair and makeup: Magdalena Kielb and Yara Forster; models: Sascha, Celeste, Isa en Joley
Future matters
Future of making
Trends that power growth will overwhelm gains associated with new business models and next-generation materials, as newness serves as a constant draw to bring consumers back to sites and stores.
Future of trends
The importance of building a community has always been key to building a successful brand. And we're seeing a generation that is in search of their community through real emotional connections.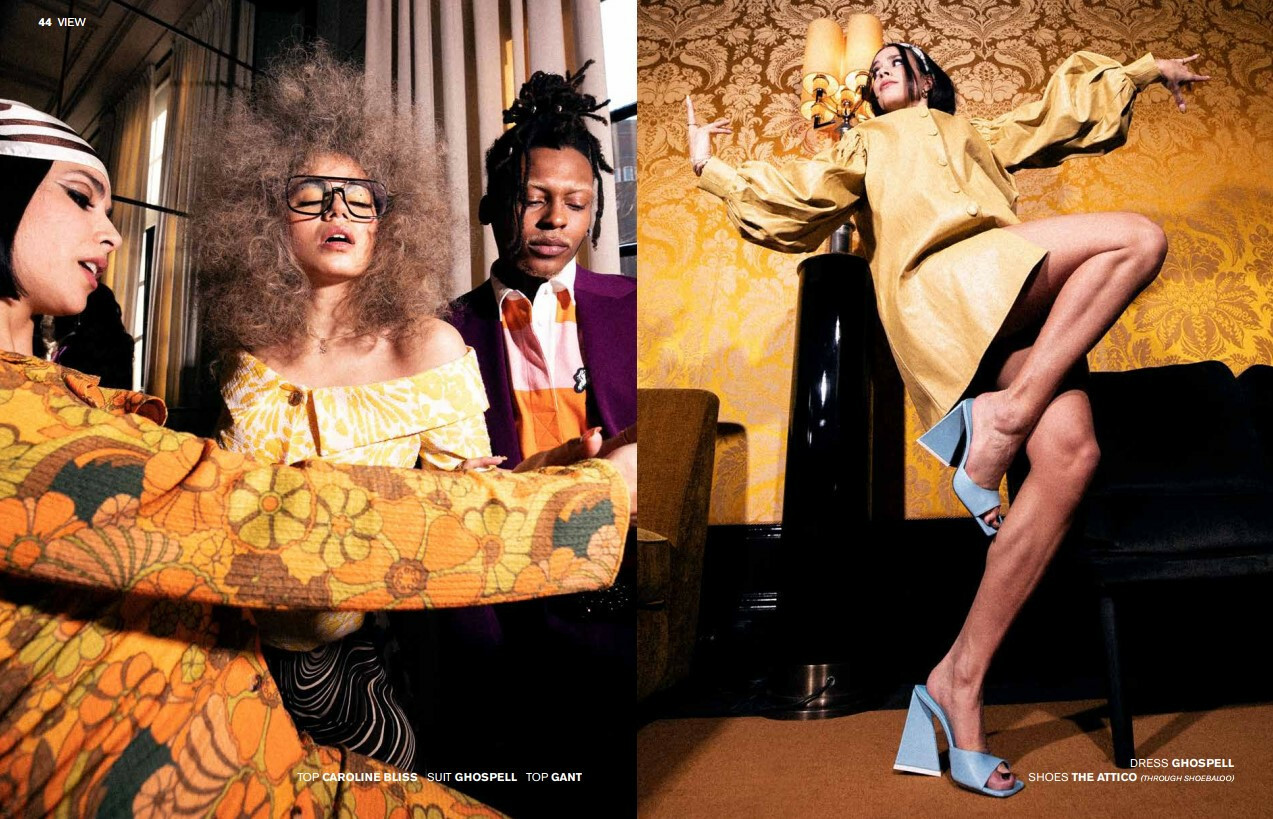 Future of marketing
We are recovering from long periods of time spent in social isolation, but we haven't forgotten how to celebrate life. The ecstatic feeling translates into exciting colours and prints with extravagant embellishments.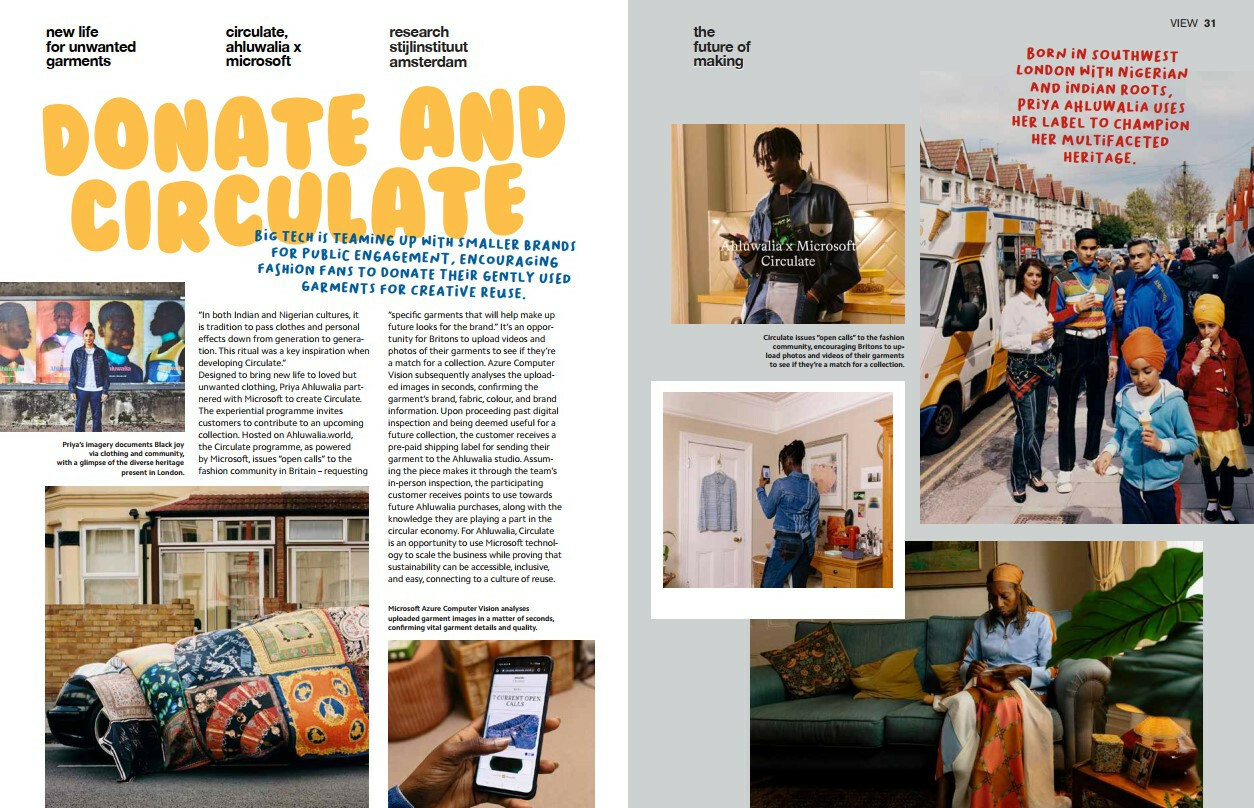 Review: A/W 22/23 and S/S 2023
Menswear messages
When everything is thrown up in the air, then we watch with curiosity as new systems start to take shape as things begin to land.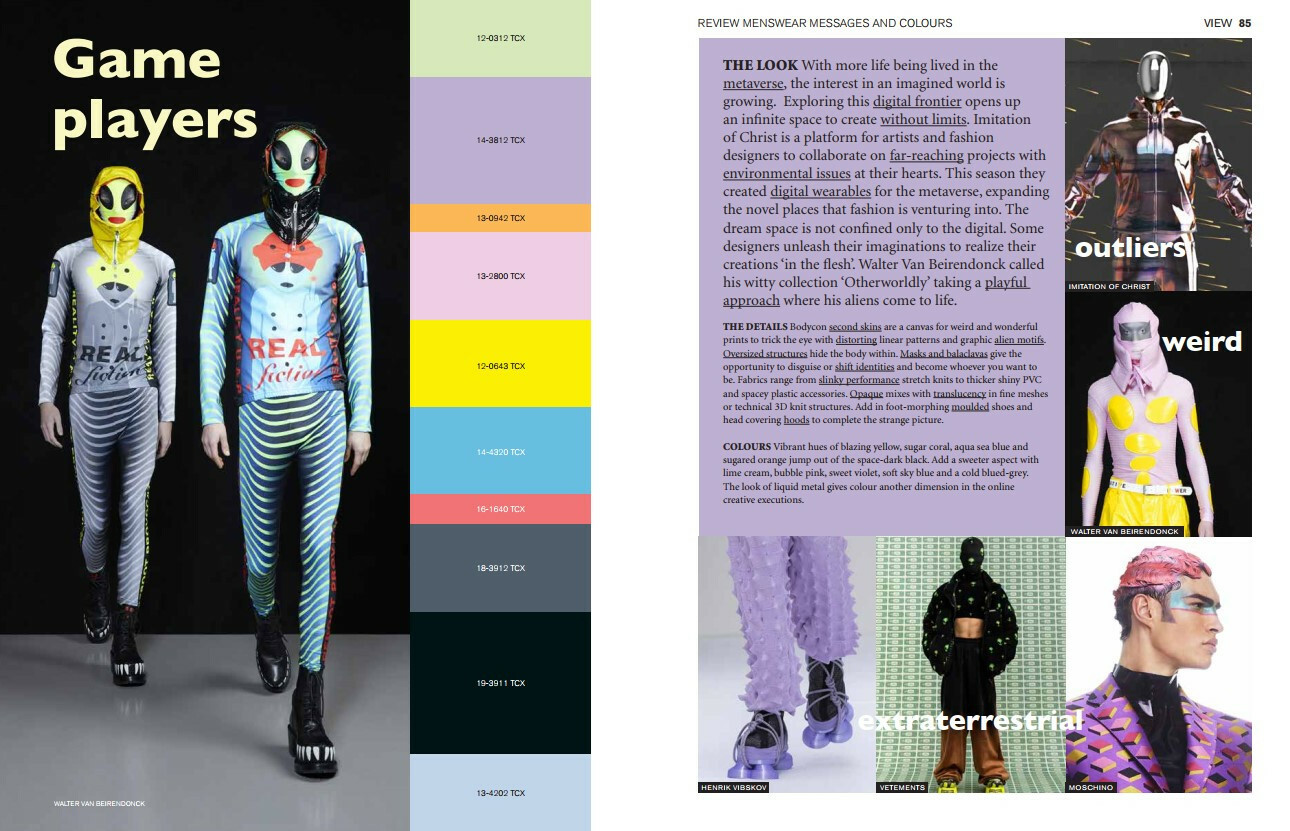 Womenswear messages
Rick Owens declared, "During times of heartbreak, beauty can be one of the ways to maintain faith… We are people who express the best that aesthetics has to offer. And that's of great social and cultural value."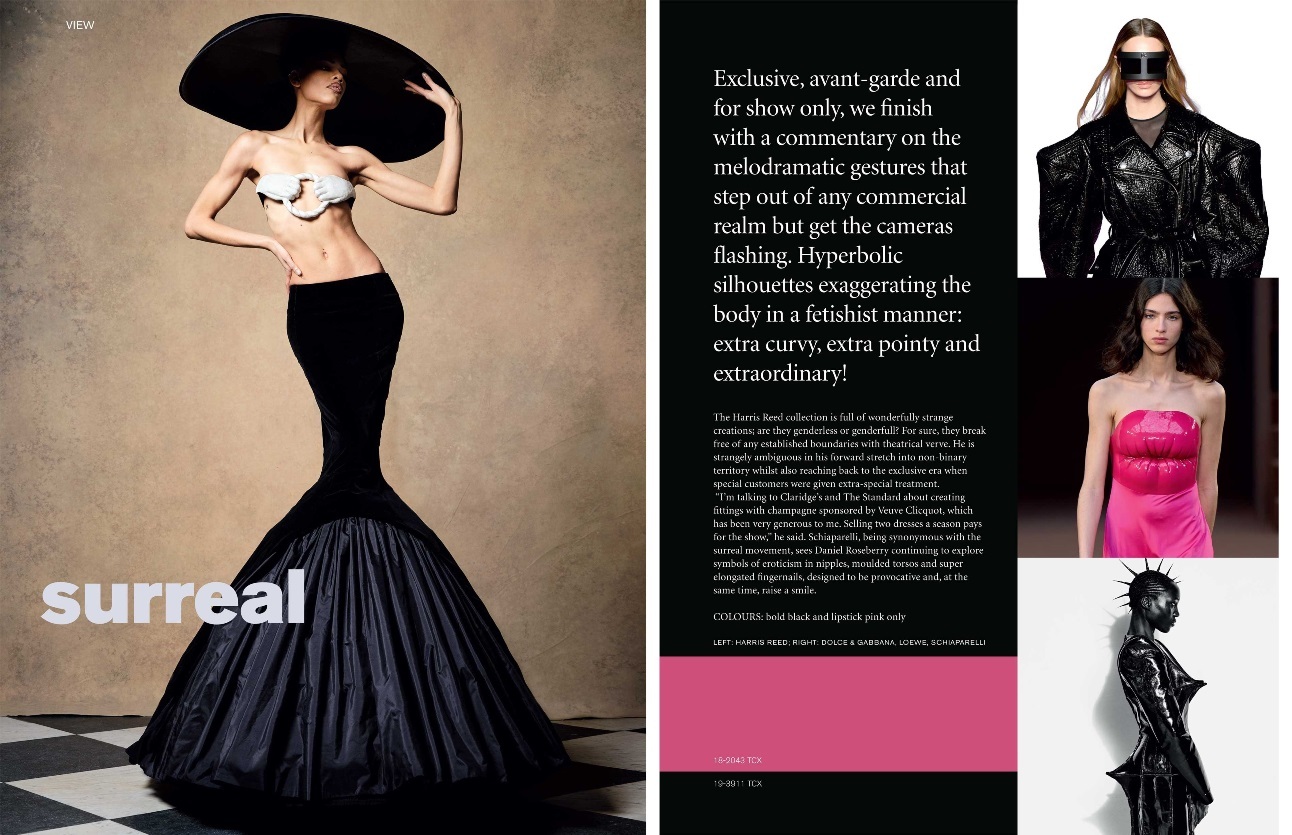 Preview A/W 23/24
Womenswear preview
Design is transforming on multiple levels. We are seeking new paths to the future, new ways of producing, using technologies and working together.
Menswear preview
Strength, creativity and celebration are predominant themes this season, reflecting the global cultural climate and new levels of resilience established over recent years.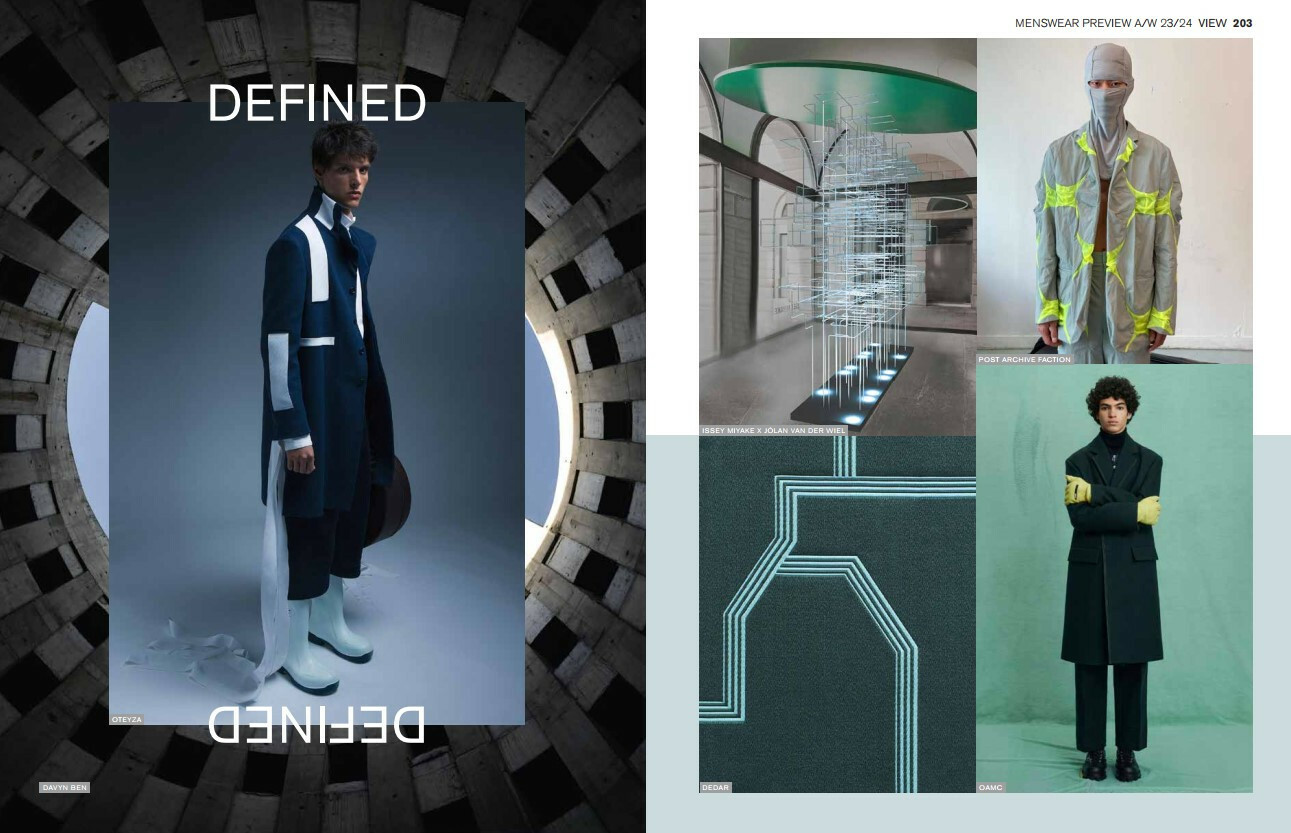 Knitwear preview
It's a season of aesthetic opposites. Smart, clean, and athletic qualities crossover into darker, adaptive gaming wear, while animalic and fur looks blur and reshape silhouettes.
Casual, athleisure and denim preview
Consumers are taking back control, fuelled by the desire for a better world. Casual and athleisurewear reflects this through an eclectic mix of references and experimental approaches empowered by unapologetic self-expression.
Inspiration
The body as a platform for change.
The body is not only a tool of artistic inspiration but also a platform of political denunciation; it questions identity and life itself. The body is a means of conveying not just beauty but a notion that can be seen as proactive and disruptive.