STYLE RIGHT is a series of extensively illustrated forecast publications for different garment ranges.
The STYLE RIGHT Babywear Trend Report is dedicated to designers working in all field of menswear.
You will find everything necessary for successful, market-driven and fashionable collections: Colours, age group-specific garments (shirts, T-shirts, trousers, jackets and accessories like socks and shoes) as well asplenty of designs for print motifs, embroidery and applications.
The garment designs are provided as fashion illustrations with brief descriptions as well as professionally adapted vector line drawings.
All editable designs can be downloaded as EPS (Illustrator 8 and higher) and Adobe PDF files for MAC + PC.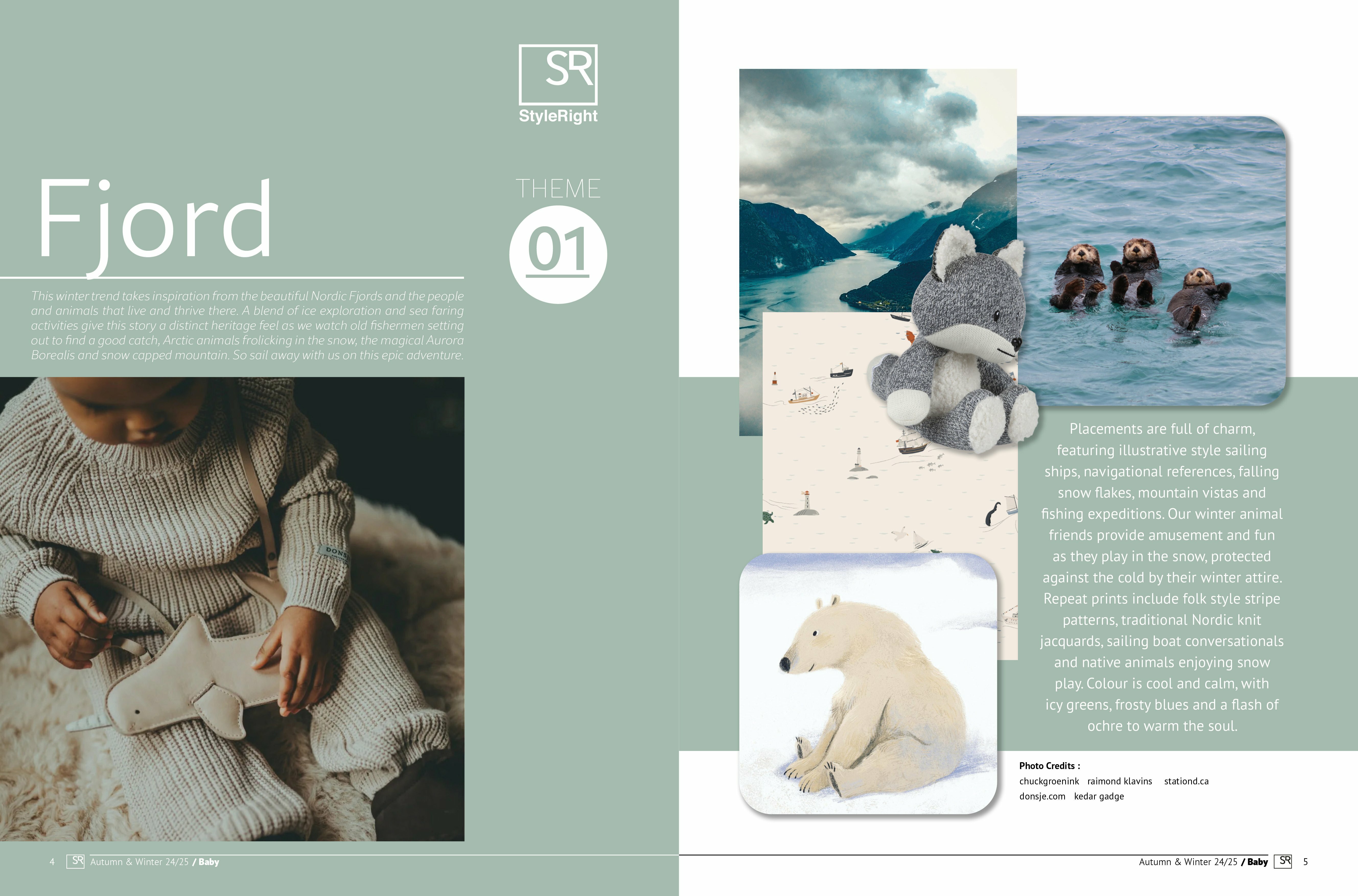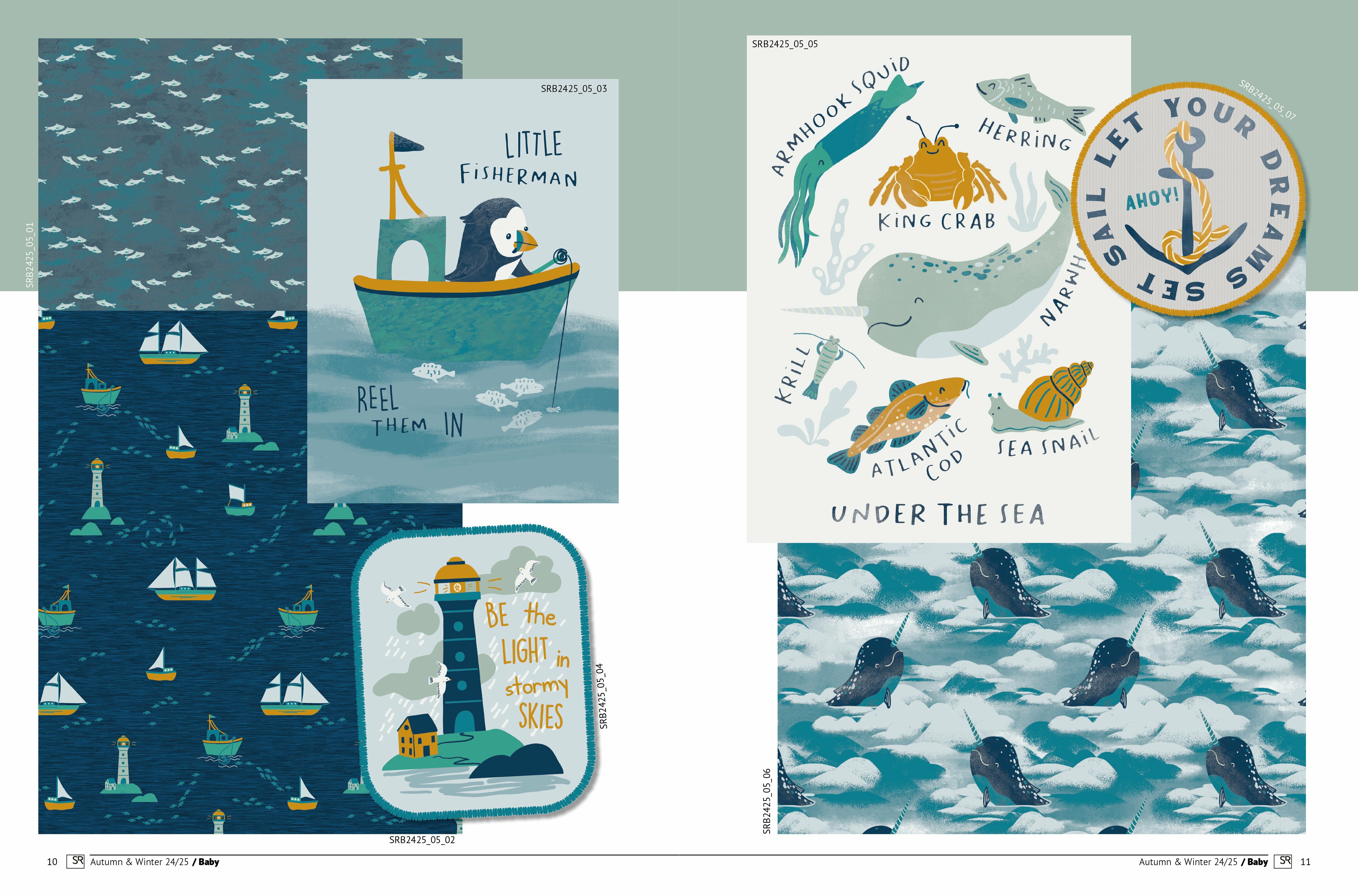 Highlights:
>> Eight trend themes
>> market-driven themes for easy compilation of your own seasonal concepts and design features
>> Inspiring moody images with colour proposals
>> Large variety of styling and design ideas
>> Large variety attractive all-over print designs and motifs for placed prints
>> Accessories round off to complete the fashion ranges
>> Summary of all styling proposals by professionally elaborated line drawings/vector graphics