A Trend Bookconsists of more than 100 pages of forecasts in 4 themes, themselves dividedinto 3 markets. In each market, you will be able to study our proposals as wellas our inspirations.
Elements can be downloaded from the client area.
This book revealsthe looks, the key products of the season in the sports sector, the harmoniesand the materials of tomorrow. This study offers a plurality of answersadaptable to all sports.
Each Trend Bookis divided into 4 distinct Themes which can be easily identified by the coloredband on the side of the Trend Book pages.
IN EACH THEME: 3 MARKETS
In each of the themes, our experts develop 3 markets.
1st Market:Outdoor
2nd Market: Collectives
3rd Market: Fitness
Our Trend Books offers you 8 creative developments to enhanceyour collections.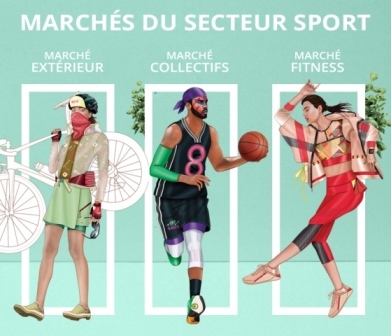 HOW TO USE THE TREND BOOK IN YOUR DESIGN OFFICE?
In eachstory you will find all the tools you need to design or improve your ownclothing lines
INSPIRATIONALS : 
The inspirational photos and exclusive colours proposed by PROMOSTYL as well astheir Pantone, NCS, CNCS & CMYK correspondences, are useful to bring youcreative ideas for your future collections.
FABICSAMPLES: 
Textile samplesand supplier contacts gives you a sensory overview of the season's topmaterials and where to find them. Exclusive silhouettes gives you a quickoverview of the trend.
APLATS : 
Les aplatsexclusifs téléchargeables et modifiables (format Illustrator/JPEG) présentésdans le Trend Book vous permettant de concevoir ou améliorer rapidement voscollections.
PRINTS: 
Exclusive downloadable and editable prints (Illustrator format)allowing you to add graphics and textures to your collections with a simpleclick.
ACCESSORIES: 
The focus onaccessories as well as new brands and young designers of the season to follow,complete your collections.
For each ofthe 12 stories 6 pages are developed
Development of the 6 pages of a story ofthe Trend Book Sport
Page 1 : MOODBOARD/ COULEURS                              

Page 2 : ANALYSESMARKETING / GRAPHISME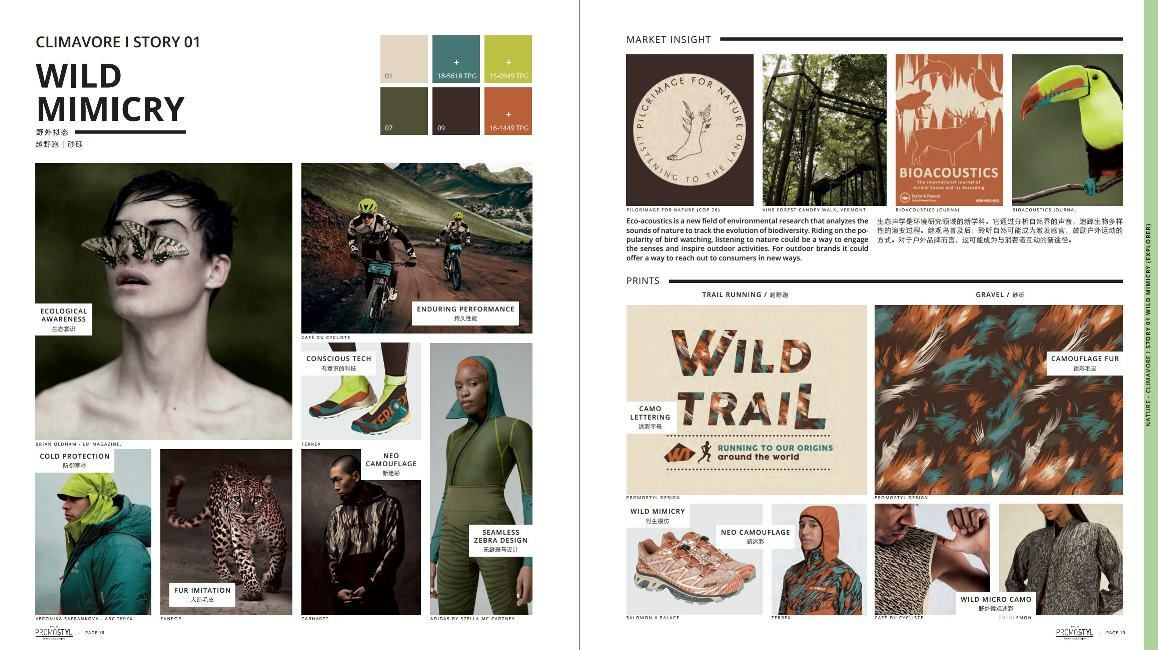 Page 3 : 1ERSPORT                                                                      

Page 4 : PRODUCTS/ FABRICS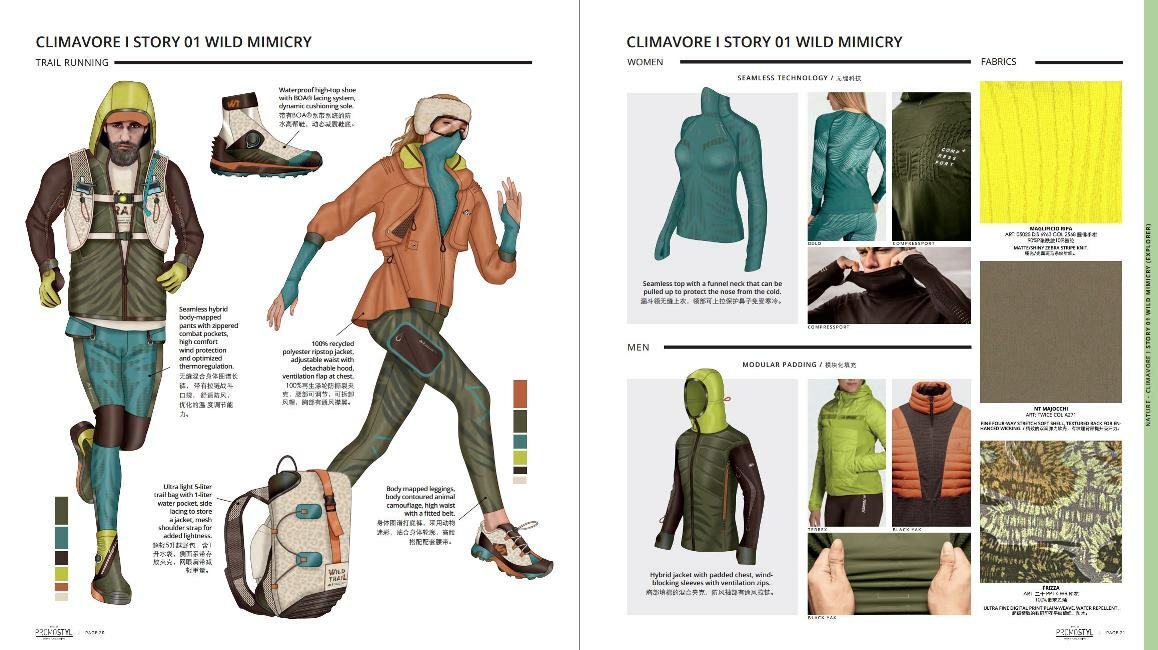 Page 5 : 2EME SPORT                                                                    

Page 6 : PRODUCTS/ FABRICS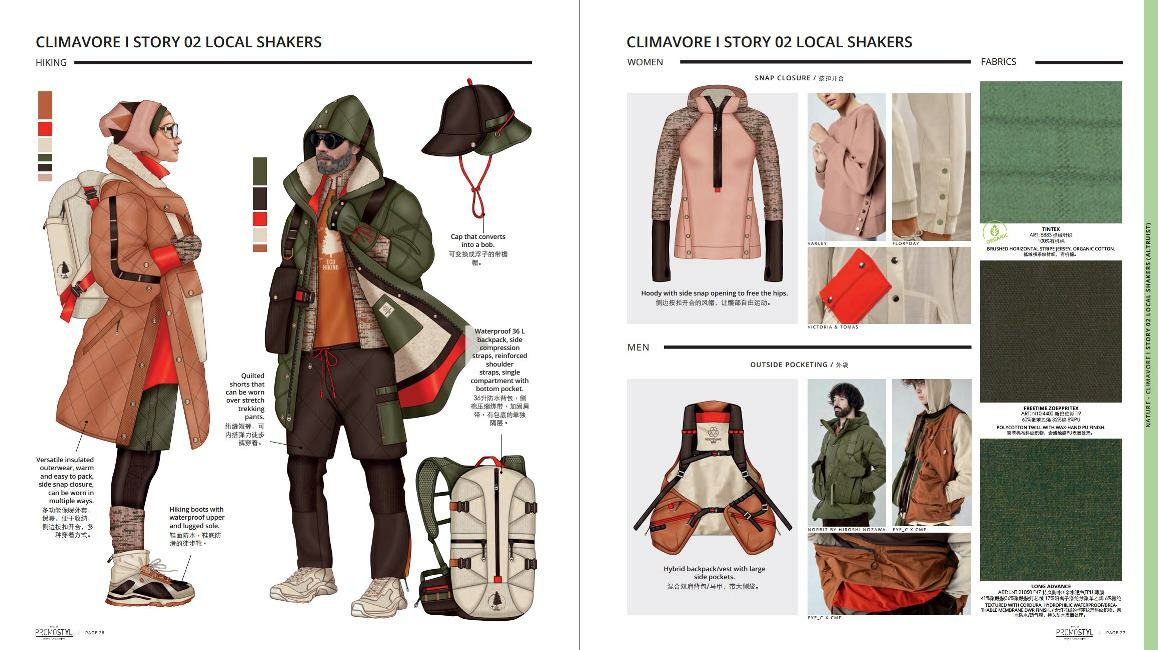 Sources ofInspiration
·

       
Global Analysis of Major Western Trends,
·

       
Sociological Studies of Consumer Groups.
Expertise
·

       
Creation of our Books by Selected Specialistsfor each Sector,
·

       
Adaptation of our Expertise to each ClientCompany.
Objectives
·

       
Proposal of Forecasts and Sources ofInspiration,
·

       
Valuation of our Clients' Creations.