A Trend Book consists of over 100 pages of forecasts:4 themes, broken-down into 3 markets. In each market, access our proposals aswell as our inspirations. 
Downloadable in the CUSTOMER ZONE
More importantly than in any other sector, beauty, andpersonal care (makeup, hair care, perfumes, etc.) are ruled by fashion andtrends.
This trend report focuses on consumer behaviors in thebeauty sector as well as the colors and materials which drive this universe.
Each of our 4 themes includes 3 types of consumersbrought to life via icons.


LOOK INSIDE
Page
①
COLOR KEY POINTS                                                                         Page
②
TEXTURE KEY POINTS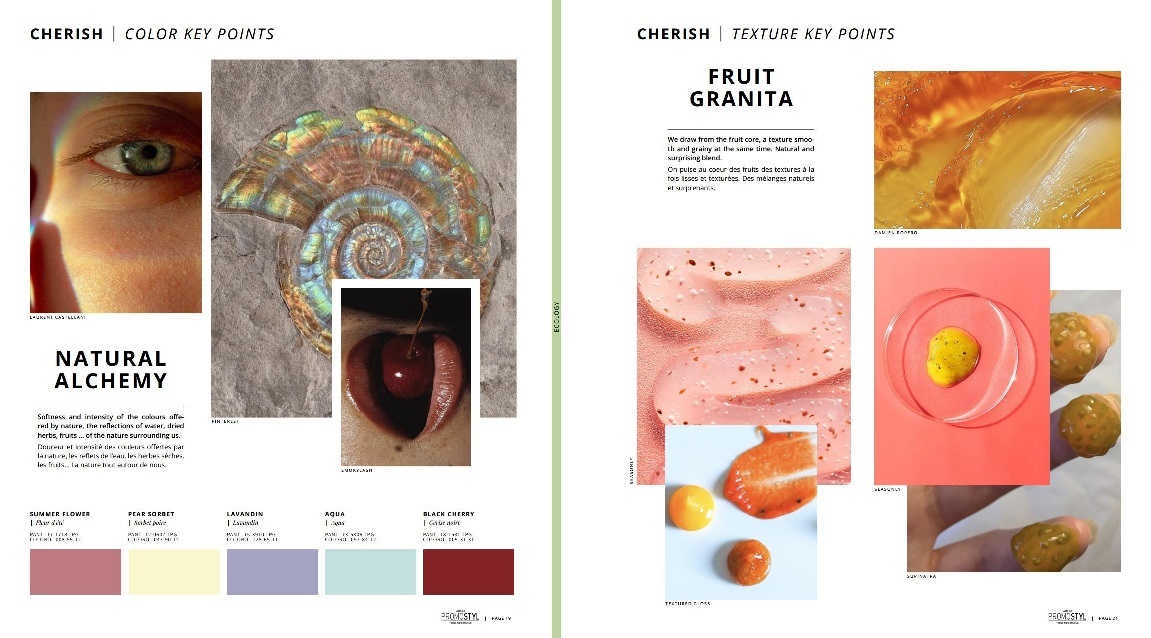 Page 
③
MAKEUP                                                                                                         Page
④
SKINCARE
Page
⑤
FOCUS                                                                                            Page
⑥
PROMOSTYL CREATION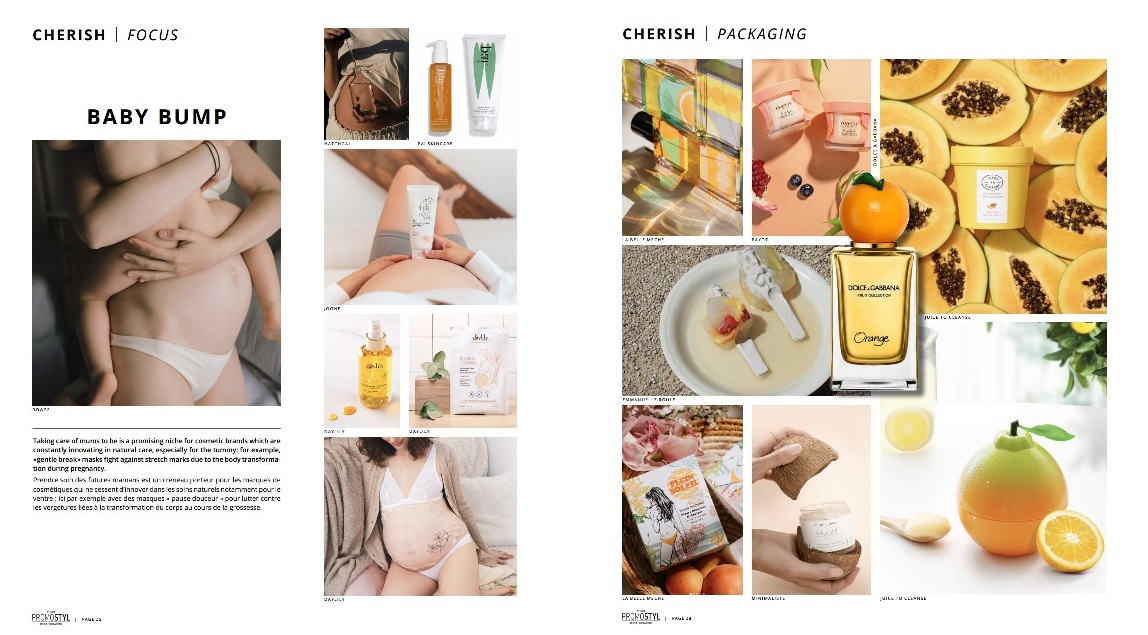 Sources of Inspiration
·

       
Major Western Trends: GLOBAL ANALYSIS
·

       
Consumer Groups: SOCIOLOGICAL ANALYSIS
Expertise
·

       
BOOK DESIGN by our team of experts per sector
·

       
CUSTOMIZED EXPERTIZE per client, per request
Objectives
·

       
Forecast Report and Sources of Inspiration
·

       
Hyping the Design and Creativity of ourcustomer portfolio